New markets
Hiring
Investors
IPO
The founder of a hyper-growth French unicorn launching a base on London's Silicon Roundabout has spoken openly about the company's growth story.
Jonathan Anguelov (pictured) is a co-founder and general manager at cloud-based business phone and call centre software company Aircall.
Aircall was founded in 2014 and has raised over $226 million in funding. Based in Paris with offices in New York, Sydney, Madrid and Berlin, the firm launches its first UK office today.
Following 100% year-over-year customer growth, it has 1,000 customers in the UK including Revolut and Royal Bank of Scotland.
It is a remarkable story of hyper-growth – but, in a warning to startup founders, Anguelov says the founding team took its eye off the ball in the early days.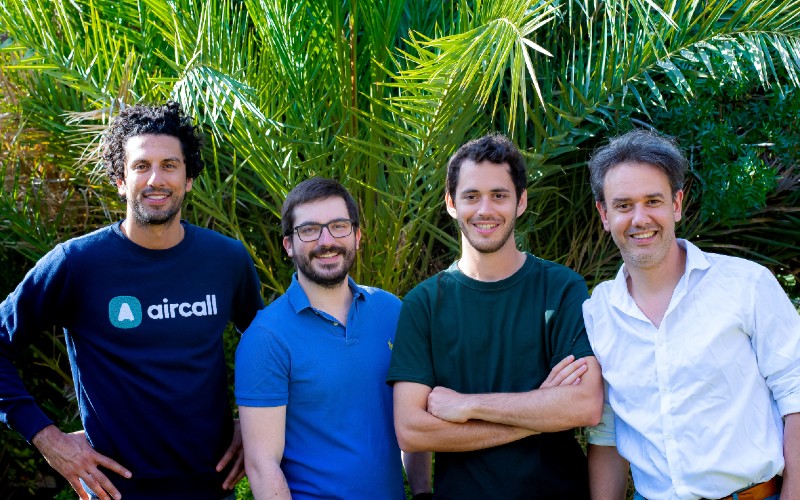 "One of the biggest mistakes we made was to not focus on our product quality in the early days," he tells TechBlast. "We were adding layers and layers to the product, without paying a lot of attention to call quality across the world. 
"In 2017, our growth was solid… but quality issues were piling up. Our NPS was dropping – to the point that we decided to stop selling the product for a few months, in order to solve those issues before trying to sell. 
"The full team stopped, and worked closely with the tech and product teams, to set Aircall back on track. Since this tumultuous episode, we pay very close attention to our customer's feedback and overall quality of our product."
The company currently has more than 500 employees and plans to double its local team of 25 within the first year of opening the UK office. 
"You can't build a great business without great talent. For every business in the technology sector, attracting and retaining that talent is a big ongoing challenge – it's a highly competitive landscape," says Anguelov. "We knew from the beginning we had to ensure Aircall was an exciting, engaging, opportunity for new hires, from sales people to software developers. 
"We've worked hard to scale our culture as we've grown. That means whether an employee joined us years ago or yesterday, they have the opportunity to do what they love, have a real impact, and contribute to our mission to make communication between customers, prospects, candidates, and colleagues more meaningful."
He adds: "We've always had an ambition to be an international company, and have been confident that our vision is unique. However, we never expected to grow as quickly or robustly as we did.
"The speed with which we've achieved unicorn status has been humbling, but it's testament to the fantastic work of every member of our team over recent years."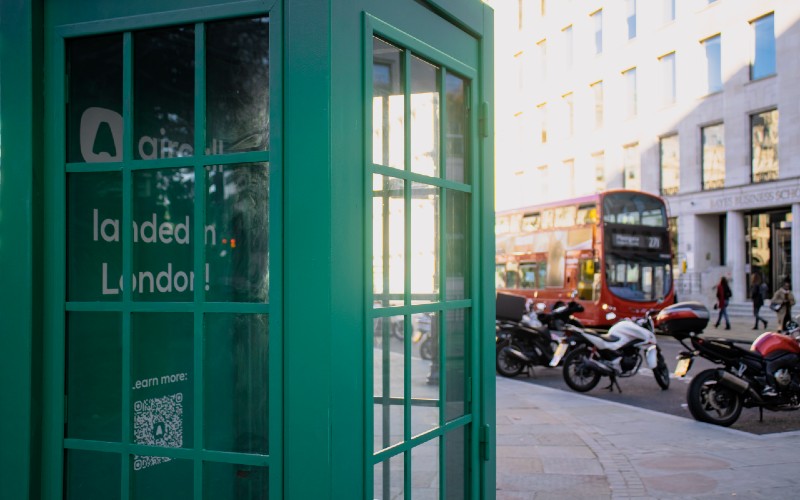 Aircall is backed by UK investors Balderton Capital and Draper Esprit, as well as European and American investors.
"Every investor, from Goldman Sachs – which led our latest Series D funding round – to Draper Esprit and others have been crucial in our expansion journey," says Anguelov.
"All of them are contributing with their specific knowledge and guidance, and they understand our journey perfectly. 
"From seed to Series D, the profile of VCs are different, and expectations change too: our first investors were focusing on product-market fit, or integrating helpful communities of entrepreneurs."
The company says the London-based office will enable it to meet growing customer demands and bolster relationships with strategic partners in the region, including Salesforce, Microsoft and Hubspot who are also reinforcing their presence in the UK market.
So how did Aircall decide the order of the markets in which to expand?
"We knew that for any technology business, we had to expand quickly and we have done so, with 85% of our revenue coming from international sources. Meanwhile, there are two key drivers for that expansion which inform decisions on entering a new market: customers and talent," Anguelov explains.
"The US was always a key market for both talent and customers, which is why we prioritised New York for our first international office outside of France. It was the right move, and today, the US is our largest market, accounting for around 30% of our total revenue. 
"Since then, we have continued to expand internationally. Our Australian office was crucial as it unlocked the APAC region, which can be challenging to do from Europe or the US given the time differences. Meanwhile, new hubs in London, Berlin, and Madrid are opening up access to local talent that will in turn help us boost our support for customers in those regions."
He says he has no intention of exiting the business, with an IPO on the horizon. "I am so proud of what we've achieved at Aircall and I remain committed to leading us through our ambitious next phase," he reveals. 
"An IPO has always been a part of our long-term plans and we do expect our latest funding round, our Series D, will probably be our last. However, we can't give an exact timeframe on when we might be ready to take that next step."
What is Anguelov's tip for startup founders pitching for investment? "Keep the pitch simple. You need to have an encyclopedic knowledge of your business, but that's not what goes into the pitch. 
"The pitch is the essentials. What makes you unique? What's the market opportunity? And how are you positioned to take advantage of it? Save anything extra for questions or follow-ups."