FinTech
Hiring
Victor Lugger is a busy man. His Big Mamma restaurant group serves 10,000 paying guests a day, he has three children and, now, a tech startup to run.
If the Frenchman – who lives in London – is time-poor, he's not the only one: with the hospitality industry facing a staffing crisis, waiters and waitresses across Europe are run off their feet taking orders, serving food, attending to customers and dealing with bill payments.
The latter is also a source of frustration to customers. "There is one thing that everyone in the world hates: paying in a restaurant. It's a nightmare!" Lugger tells TechBlast. "Yet everyone does it, without complaint, because no one has ever questioned why – and tried to do it any differently."
Until now: guests at Big Mamma's 17 Italian cuisine outlets in France, London and Madrid – which includes Europe's largest restaurant, in Paris –  have been able to pay using a QR code-based solution since it reopened last year.
"Due to COVID, we've gone from a world where 1% of the population knows what a QR code is, to one where 99% of the population does," Lugger explains. "In this new world, people can pay in literally seven seconds with their phone and leave. 
"Once you realise that, how can you – as a restauranteur – allow your guests to raise their arm; break their shoulder; wait five minutes for the bill; wait another three minutes when you've reminded the waitress; work out how to split the bill; make three payments on the credit card machine; and take away printed receipts?
"Everyone immediately understands the problem we're solving."
The intention was to improve the experience for Big Mamma's clients; but it has snowballed into something with a far wider reach. sunday fully launched in April following seed and Series A funding rounds amounting to $124 million led by Coatue, partners of DST Global and several other high-profile investors from the hotel, restaurant, hospitality and technology industries.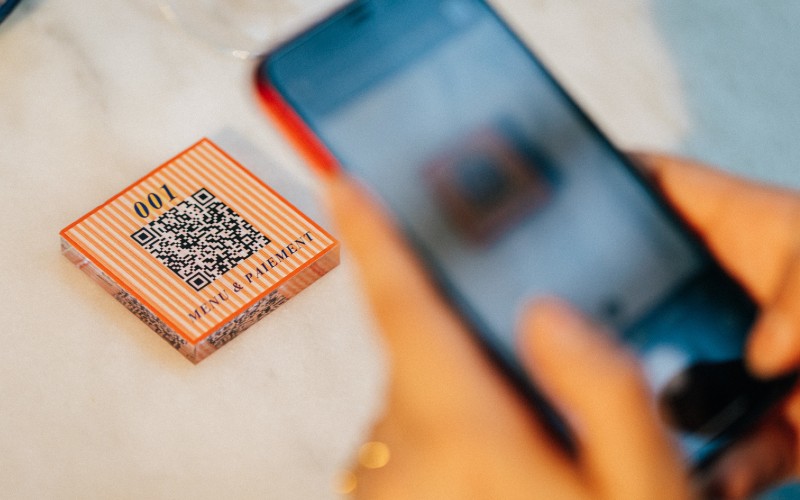 More than 1,500 restaurants have signed, representing an annual transaction volume of $1.59 billion, while more than 1.1m unique people have used the platform.
"After three months of putting this on the tables in our restaurants, we realised that 80% of people were using it. That is 8,000 people from very different crowds around Europe. It was a massive surprise!" says Lugger.
"Any grandma in our restaurants now knows how to use it! I'm an entrepreneur and have 10 ideas a day; but most of the time, when I make them a reality, I realise they were not that great for anyone else. This was different."
sunday was co-founded by Lugger, Tigrane Seydoux – who he launched Big Mamma with eight years ago – and tech industry leader Christine de Wendel. It says the solution, which makes splitting a bill and tipping fast and easy, launched to overwhelmingly positive endorsements from both consumers and restaurant owners.
Startups are 'golden opportunity for laser focus on customer'
"We made life better for the customers. We then realised that it was also a massive breakthrough from a staff perspective," explains Lugger. "In London, we went from £30 of tips per week in a restaurant – above service charge – to £3,000 pounds a week. 
"Why? You're getting better service as your waiter gains 30-40% of time to attend to guests as they are less stressed and running around.
"A footballer at 90% of his capacity is very lucid; at 95%, he is not good; and when he is at 96%, he loses absolute control of the game. It's the same for a waiter: the last 5% is really hard. When you give them 30% more time, they can attend anything you want before you even know you need it! You get water before you ask for it, the same with bread.
"It's also amazing for restaurants: table turn is 15 minutes faster; average spend is 12% higher; and for many people, it means you can reopen your restaurant despite not having enough staff. It is the number one driver to solving the staffing issue we have in restaurants, and this is a massive game changer right now, to be honest."
The startup's 50-strong tech team has integrated the solution with leading electronic point-of-sale systems; virtual payment platforms Google Pay and Apple Pay; and bank cards Visa, Mastercard and AmEx. The overall team already numbers around 200. So how has it managed to grow so quickly in just eight months?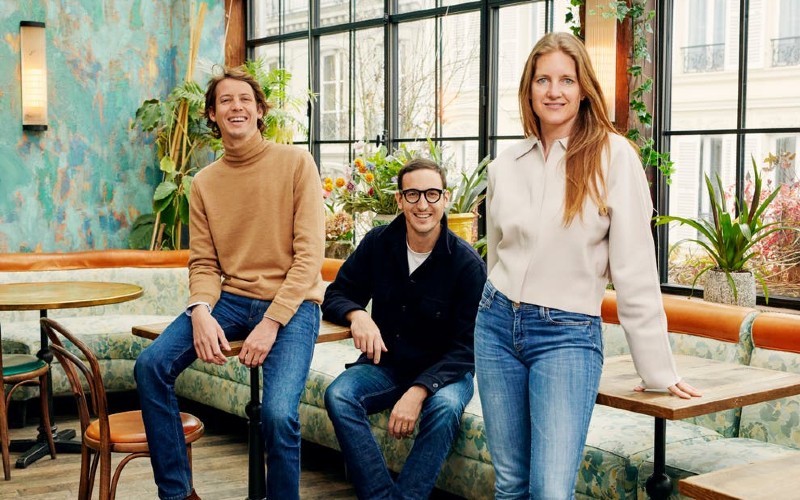 "Before we launched, our question was whether we could build a team strong enough and fast enough to be able to do both businesses in parallel," says Lugger. "Only when we were able to say 'yes' to these questions did we speed it up.
"We activated the network of people we love. I'm 37 and Christine, who is the best leader I've ever known, is 41. We've been around for some time. We know so many amazing people – and we've recruited them. 
"That gave us 20; each of those people then recruited, say, another five, which puts you at 100; we then reached out through all our combined networks to get a diverse profile of people of different nationalities from different places in the world. Fully remotely.
"In Canada, the US and Europe, that is a real challenge. By bringing in people who all have personal connections, you have a huge recipe for success because they share similar values."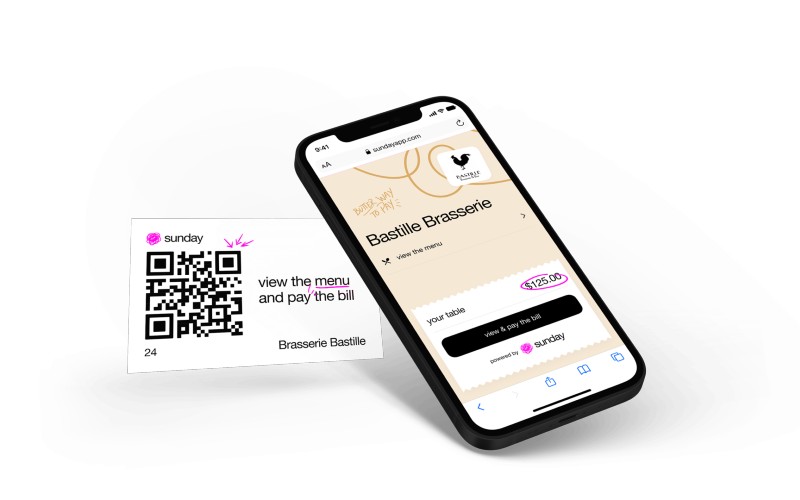 CEO Lugger expects to double the number of team members over the next 12 months – with a focus on rapidly expanding the sales and ops team in the UK – to reach 15,000 restaurants by the end of 2022.
Despite Big Mamma and sunday being different types of business, he says there are many similarities to their growth.
"Managing chefs is very similar to managing tech people: they are not there for money, they are there out of passion," he explains. "They go through a creative process, but the outcome is binary – either the tech works, or it doesn't; either your pizza is good, or it isn't.
"We have reused 100% of the management methods that we used at Big Mamma: empowering people, creating a lot of autonomy, a lot of responsibility and managing people by passion. At sunday, all our tech squads are amazingly decentralised and vastly autonomous, with huge power in their hands. We deploy code twice a day. We are agile to the highest possible standards.
"The difference is we can do everything we switched to in our previous company right from the start: become a B Corp with fully remote teams; remain 100% KPI- and delivery-driven; introduce strong diversity; and have no limits on holidays."