TikTok now has more than a billion regular users and is famous for crazy dancers.
However branding expert Callum Morgan says it's the one platform that growing businesses must embrace.
Morgan is the founder of Warrington-based creative agency Morgan Branding and has seen a huge surge in clients wanting to use TikTok.
Speaking at TechBlast's latest Going 4 Growth roundtable he says businesses have to tap into social media platforms when they're at their most popular.
"The thing with social media platforms is they come and go," he says. "Five years ago all the hype was around Snapchat. Now when we're talking to companies it's all around TikTok and how they can best use it as a recruitment tool.
"We advise them to use TikTok to showcase things like culture, vision, mission, value and diversity.
"People think TikTok is all about silly dances, and there's plenty of those, but it's very powerful to talk around recruitment, apprenticeship programmes and your staff."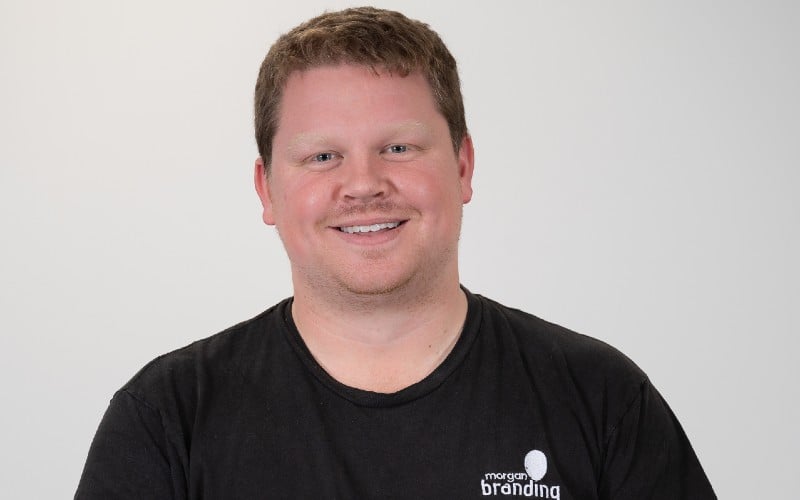 Morgan (above) says TikTok's success is based on giving users what they want.
"TikTok has every age on it but the majority would be in the younger age demographic," he explains.
"In my case I like golf and business so my TikTok feed will be full of golf and business-related content. I'm just getting into the crypto and NFT space so I get more crypto and NFT stories on TikTok.
"We know that social media is an echo chamber of the world we live in but TikTok is brilliant at delivering the right content to the right audience at the right time.
"Now apply that to business. If you're trying to win a particular customer and you know what content they like then getting in front of them with right message is a little bit easier on TikTok than it is on most of the other platforms."
Morgan says TikTok combines the best of Facebook and LinkedIn.
"Seven or eight years ago you could post on Facebook and it could go viral," he explains. "LinkedIn is really good for longevity. You can upload something now and it can still get interest four or five weeks later. TikTok does both of those things pretty well.
"For example, we had a post from about six months ago that had about 20,000 views and it jumped to over 100k in six weeks.
"User numbers alone don't pay the bills but I can see we get more mailing list sign-ups and inquiries on the back of it.
"We're really excited by the fact that you can upload a good quality video and it can get longevity and an unbelievable amount of views that you won't get on other platforms without putting money behind it. LinkedIn and Facebook are tough to grow without spending money.
"We've got some clients who have had five or six million video views that you don't get on other platforms."
Morgan said the early adopters of TikTok were now reaping the rewards.
"Four years ago we worked with a young YouTuber whose audience was very young.  I messaged her and said 'you need to look at TikTok, it's going to be huge and it's perfect for your demographic'.
"She was probably 19 or 20 at the time and she said 'it's full of young girls, aged 13 or 14'. How she says 'Callum, I wish I'd listened to you'. She's got hundreds of thousands of followers but she'd probably have millions.
"Social media has a life span. Facebook isn't dead but if you're trying to target 18-year-olds then you wouldn't use Facebook first."