M&A
FinTech
Investors
Media covering the burgeoning technology scene tends to focus on large-scale investment raises and exits.
Founders could be forgiven for believing that selling their fast-growing baby to an enterprise or signing that big-bucks private equity deal is the be-all and end-all.
It is a trap they ought to be wary of, according to serial founder Marta Krupinska, now head of Google for Startups UK.
"I don't think an exit is ever a goal in itself – it is more of a mission to find the right partners and sources of capital to get the product into the hands of as many users as possible," she tells TechBlast. 
"In my work with founders at Google for Startups I encourage them to focus on success metrics beyond amounts raised or speed to exit."
Azimo
The former Forbes '30 Under 30' star  – who now focuses on helping to accelerate startups using tech for social good and founded by diverse entrepreneurs – is the co-founder of three tech startups. Most notably, she launched global FinTech money transfer company Azimo, which raised almost $90 million in funding from top VC firms and serves over 1.5m customers. 
"I failed one, scaled one and sold one – and thoroughly enjoyed launching each of them!" she reflects. "Each business came with its own challenges and lessons, but all these experiences helped me to become good at what I do. Founders have to adapt quickly and learn from mistakes – but mistakes will always be made. 
"My first startup, a social media platform back in 2007 in Poland, gained a lot of traction but we couldn't monetise fast enough to sustain the business. Back then there was no startup ecosystem or angel investors to raise money from, so the business didn't survive.
"Launching a startup can often feel like trying to fly a plane while building it, but as soon as you see your idea take off, it's truly breathtaking. The main principles I applied with all three businesses were looking for big market gaps ripe for innovation, building a talented, committed and well aligned team, and deeply understanding the user's pain points. 
"That's what I try to pass on to the ecosystem in our work at Google for Startups."
Azimo was one of the early success stories of UK FinTech, giving migrants a cheaper, easier way to transfer money home. She stepped down from the London firm four years ago.
"My co-founders came from a finance background, and I, as a migrant from Poland who struggled with sending money back to my mother at extortionate rates, had first-hand knowledge of the problem we were working to solve," adds Krupinska.
"We managed to build a business that was laser focused on the user, with an engaged, diverse community of customers who loved the product.
"The scaling journey has been absolutely incredible."
FreeUp
Krupinska then founded and exited FreeUp, which gives employees a chance to advance their wages as an alternative to payday loans and credit cards when facing unexpected bills.
"My love for consumer FinTech stems from the impact that it can have on people, especially where there are social inequities," she explains.
"My co-founders and I focused on the challenge that half of UK families can't afford an unexpected bill of £250, which for many means being one flat tyre away from being in debt."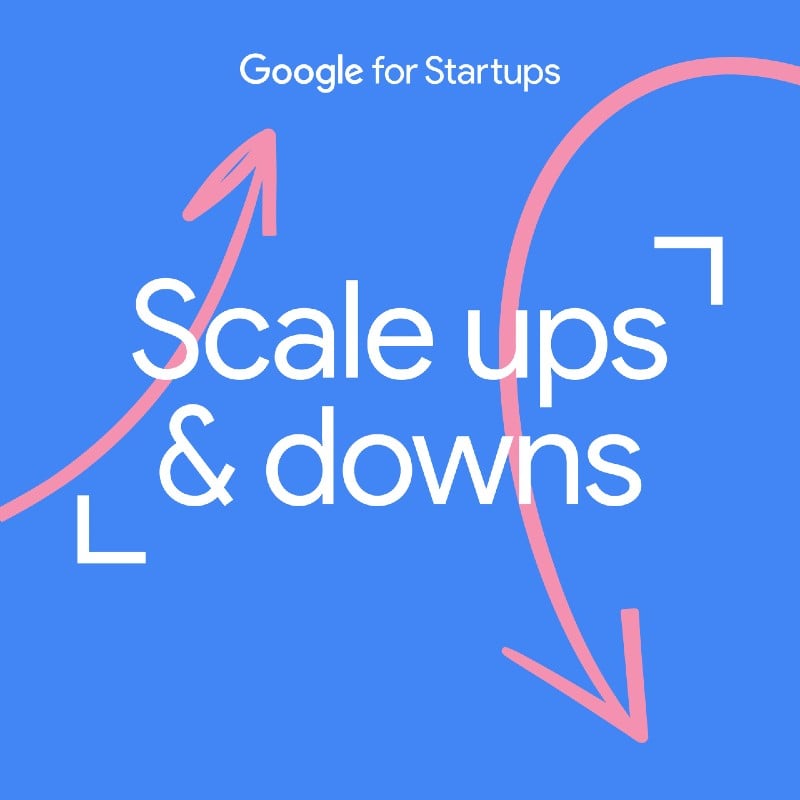 Krupinska is the host of Google for Startups' podcast Scale Ups and Downs, which launched in December and explores the good, the bad and the ugly of startups by inviting founders to pick the brains of some of the most successful business leaders in the UK.
We at BusinessCloud Publishing had a similar motivation for launching TechBlast, with our own entrepreneur events series launching in the coming weeks. 
Scale Ups and Downs
Featuring a total of 10 episodes released bi-weekly, topics on Scale Ups and Downs will include people, problem-solving, funding and investment, mental wellbeing, growth and storytelling. 
"My conversations with Richard Robinson, CEO of Robin AI, and Hélène Guillaume Pabis, founder and CEO of Wild AI, were insightful as they both shared helpful wisdom for startup founders, and why it is so important to share this knowledge," she says of her personal highlights. 
Since 2015, the startups in Google's UK community and partner network have raised $1.8 billion+ in funding, created more than 11,000 jobs and delivered training to more than 1,300 entrepreneurs.
It has also launched a Google for Startups Cloud Programme.
Krupinska's one piece of advice for startup founders?
"Resilience is key. Everybody talks about the rollercoaster – the ups and downs. One day everything is fine, the next it all goes wrong. You have to be able to maximize the wins and bounce back from the losses. I think this is essential when starting a business." 
Scale Ups and Downs is available on Apple, Spotify and all major podcast platforms.
Why the hardest part of running startup comes after three years