HealthTech
Hiring
New markets
It's a question asked in every investor pitch: why are you doing this?
The driving force behind a startup comes from the founding team. If they cannot supplement the explanation of what they are building with the reasons for doing so, they could be at a serious disadvantage.
Steve Kerridge is CEO of Leeds-based Dietary Assessment Ltd, which has developed a tool for accurately measuring diet and nutritional intake. The startup was founded by Professor Janet Cade in 2017.
"I can tell you that we've got this fantastic food diary solution, myfood24, which sounds interesting – but it's more powerful to talk about how Professor Janet Cade's vision is to reduce diet-related disease globally and have this as a tool in every single GP practice," he tells BusinessCloud.
"There are a whole load of conditions where changes to your diet can have a massive health benefit.
"I'm a strong believer that you need to tell the story about why you're doing what you're doing, not just what you're doing. You have to make sure the narrative is really strong." 
The nutritional analysis software, which featured on our sister publication BusinessCloud's HealthTech 50 innovation ranking last year, is used by researchers, educators and healthcare professionals both in the UK and internationally.
You can read about its potential for improving healthcare outcomes – and how much salt is contained in a large pizza – by clicking on the link below.
Early in his career at Deloitte, Kerridge – who is half-Hungarian – worked with startup projects in Eastern Europe following the fall of communism. 
"The whole of Eastern Europe was opening up, so it was a fantastic time to be there as a young 23-year-old," he recalls.
"Western money was being invested in a whole range of different industries. I worked with many clients large and small. One of my fondest memories was carrying out the audit of the Hungarian National Bank one New Year's Eve, I got to go down to the vaults and count bars of gold and platinum!
"That was probably my first introduction to entrepreneurship. We were a bunch of expat consultants descending on an office with no paperwork and no processes: just using our knowledge to go out and work with local businesses to help them market-ready themselves.
"They had just exited 40 years of communism and were really behind Western companies. It was a steep learning curve for them."
He worked in mineral mining logistics in New Zealand for several years before returning to the UK to complete an MBA at Warwick Business School. He then joined VC Forward Group, which invested in university spinouts, and went on to run two of these companies himself.
He was then invited to work with Professor Cade on myfood24.
"I know Leeds University pretty well now – in particular, the commercialisation team – and back in 2016 I was asked to have a look at an opportunity to do a spinout company," he says. 
"I was introduced to Professor Cade, who had already – through a Medical Research Council grant of about a million pounds – developed the app.
"The aim was to commercialise and dip our toe in the water to validate the market – to prove that there was an opportunity for the company."
They put the original business plan together and launched the app. Almost five years on – supported by external venture capital funding from year three – the company employs approximately 10 staff in full- and part-time roles. 
The company expects to recruit between five and 10 people this year.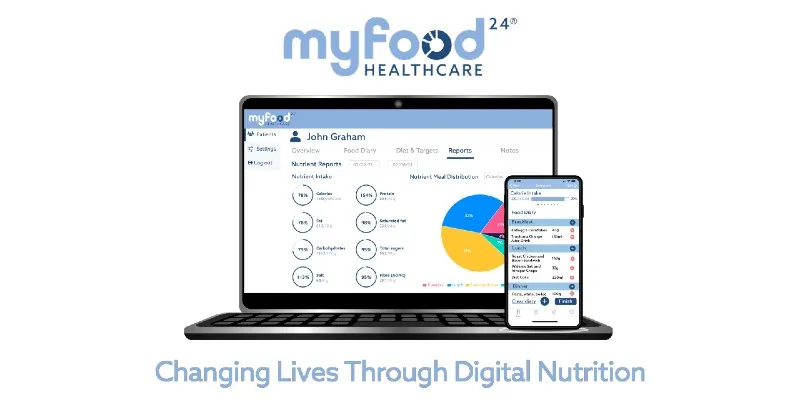 "The biggest thing I've learnt over the years is that it's not the idea that makes a company successful: it's the execution of the plan," says Kerridge. "A lot of people have great ideas, but those great ideas will too often never see the light of day because they don't get executed, for whatever reason. 
"In the three startups that I've run, I've not been the one with the idea – but I've been the one who worked alongside those people to develop and execute the plan and help make them a commercial success."