Interviews
HealthTech
When reporting on the tech sector, it sometimes feels as though innovation and disruption are interchangeable terms.
Not surprising, perhaps, given the success of Amazon, Uber, Tesla and Deliveroo. "When people think about technology startups, they focus on how tech changes business models," says Ben Kent, interim CEO of Doctor Care Anywhere.
However, the idea that technology should always aim to break up existing structures is misguided. "There is an attitude of 'fake it till you make it' or 'break the model' – but 'move fast and break things' does not work in health," Kent continues to TechBlast.
"Move fast, by all means – but then test and check and make sure it's safe before you unleash it on patients. That is what regulation in the healthcare and tech space is designed to do.
"We have a clinical safety officer, and we make sure we comply with medical device regulations, so whatever innovations we introduce, we can be sure that we are still delivering safe and effective healthcare. 
"That is paramount because we are dealing with people's lives and wellbeing."
Doctor Care Anywhere – which featured on our sister publication BusinessCloud's HealthTech 50 ranking this year – is the UK's largest private provider of telehealth services. It offers online GP and Advanced Nurse Practitioner (ANP) appointments to the clients of insurers and healthcare providers such as AXA Health and Nuffield Health, as well as directly to the employees of corporate customers including Meta and Oracle.
Doctor Care Anywhere – Fast, convenient, and accessible healthcare, 24/7
Innovate, for patients' sake 
Founded in 2013 and now trusted by 1,500 companies, Doctor Care Anywhere provides its services to over a million patients, while around 3 million people across the UK already have access to the service if needed.
"There is a natural wish of businesses to think 'how can I use technology to operate more effectively?' Whereas when the technology touches the patient, you have to bear in mind that there'll be some patients who are slow adopters," further qualifies Kent.
"We have to respond to the patient's preferences. There'll be segments of the population that say: 'I'm uncomfortable with this. I don't know how it works. I don't know what it does for me. So I'm not going to rush into it.' 
"Some patients will want to sit in the same room with the clinician, whereas others are happy with a virtual consultation and appreciate the convenience.  Some patients will be happy to be guided through their care journey by software, others may not trust artificial intelligence to make a decision about their condition or diagnosis."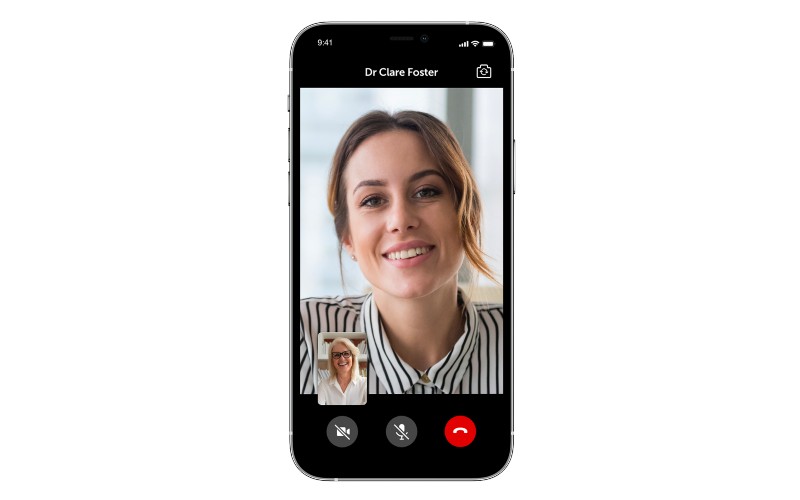 Kent is optimistic of the potential for technology to augment healthcare delivery: "The way in which patients are served is changing increasingly quickly: whether it is the way the system is run, hospitals operate, or the way primary care is delivered; or the way patients serve themselves. We see so much opportunity to improve the patient experience – we want to guide patients through their optimal healthcare journey – at every step, patients get the right advice, so they can choose the care that is right for them. It is an exciting place to be."
Ear to the street
Kent began his career in investment banking then moved into senior finance roles before entering the health sector in 2005. He spent more than seven years at Bupa, including the role of CFO for its international businesses, which he says gave him a first-hand view on health systems in a variety of global markets and cultures.
He would go on to work in a variety of HealthTech startups, including an earlier stint as COO and CFO of Doctor Care Anywhere – leading the company to a listing on the Australian Securities Exchange – before returning to the firm as interim CEO in February of this year.
"You've got to be out on the street and talking to other players," he advises HealthTech startup founders. "That awareness of what is going on in the space – what competitors are doing, new innovations coming in, and also what customers need – is crucial.
"For us, those customers might be healthcare providers, insurers or big corporates; we have to respond to their needs and, where possible, lead their thinking."
Oar or nothing
A committee member of British Rowing and a regular rower and runner, Kent finds "the most wonderful release" out on the Thames with Marlow Rowing Club. "It's a very technical sport so there's the combination of having to focus completely on what you are doing, but also the beauty of the boat flowing through the water, and the synchronicity of the crew moving together. 
"I try to bring that into the workplace. When you're in a crew boat, it's only rarely running absolutely smoothly, and when it goes off balance you're thinking: what's gone wrong? What I'm trying to do is not wonder what somebody else has done to send it off balance, but what can I do to help the crew, the team, as a whole be as brilliant as possible?
"The difference between going for a run and rowing is that when I go for a run, I'm thinking my  mind can wander and I might solve business problems in the process. 
"Two different sports, which give you two different benefits."