FinTech
Hiring
TechBlast reports on many businesses which are making waves – but how many of them were inspired by the ocean itself?
In late 2020, in the midst of the COVID-19 pandemic, keen yachtsman Joe Dalton took a sabbatical from NatWest after securing a volunteer crew spot on board a Westerly 31 sailboat.
Sailing from Gosport to the Canaries and onwards to the Caribbean, he was hit by inspiration as well as waves.
"We set off on 5th November and it took around two months of sailing," he recalls. "It is hard to explain, but this was truly one of the most amazing things I have ever done. 
"The majesty of nature out on the ocean – catching the early watch under a canopy of stars… it was such an incredible experience. It also gave me a great deal of time to think clearly about my plans."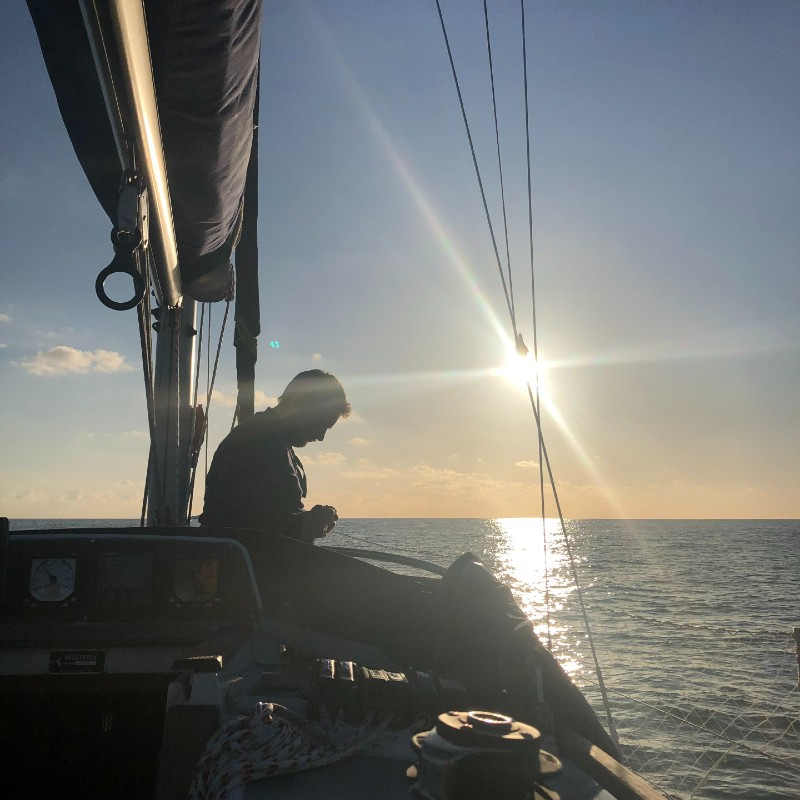 Dalton began his career with NatWest at the age of 19, progressing through seven roles over the subsequent 16 years. Delivering financial advice across both commercial and retail sectors, his last five years with the group involved running the leisure marine portfolio for Lombard.
"Ultimately, I realised that my main interest is in the marine industry, combined with an excitement for how FinTech is improving the finance experience across other sectors," he explains of his time on the boat.
"Uniting the two to deliver a product that would allow people to enjoy the wonders of being out on the water by improving the ease and accessibility of finance for boating simply made great sense to me. 
"And so, sailing across the Atlantic, I scribbled down ideas, made a business plan and promptly SALT was born. Handing in my notice when I returned, my thoughts were simply that I survived the Atlantic, so I could survive this decision."
SALT is a marine finance startup based in London. "Currently in the UK, boat finance is a niche provision with very little choice, so SALT will offer a digital option that fits with both current lifestyles and tech," says Dalton. "Customers can use the app for marine finance quotes at any time, utilising open banking technology to drive convenience for customers. 
"In the not-too-distant future, post launch, we intend there will be options to add insurance, warranty, moorings, surveyors and much more. The SALT app will essentially become a one-stop-shop for professional services that get consumers out on the water thanks to simplicity and ease being the key drivers. 
"But it doesn't end there. Once purchase is achieved, and a boat is in use, the app is where all documentation is stored, with access to certificates, registration and important information at the touch of a button." 
SALT'S chief technology officer Damien Shiells, a friend of Dalton's from university, is his principal business partner. As the co-founder of online mentoring platform my2be and Manchester-based creative marketplace Twine, he has an impressive background in software development.
The startup has also secured Greg Chiappini as chief operating officer,  Brett Downes as chief risk officer and Tim Bryan as senior compliance officer. The company can launch once a lending licence is granted by the Financial Conduct Authority, which it hopes will come this year.
Further support comes from two non-executive directors: Elliot Bishop from Shoosmiths, a legal professional with a focus on marine and aviation litigation, and Steve Vinall, the most recent member from its last funding round – an Army major, angel investor and strategic advisor.   
"Key hires will obviously come when SALT goes to market and the time is right," continued Dalton. "For now, we have a comprehensive team, covering every angle with amazing levels of experience."