MedTech
FinTech
InsurTech
Investors
Retail
The UK's top 50 female entrepreneurs to watch have been unveiled by data platform Beauhurst.
Collectively, these female founders and business leaders have founded 46 ambitious startups and scaleups in industries such as life sciences, insurance, eCommerce and FinTech. 
Notably, 15% of these businesses are operating in the pharmaceuticals sector, with many of their founders entering the business world via academic research.
Each has raised many millions of pounds in investment, reaching into the billions at the top end. Securing such vast sums of money is no mean feat for business owners, but particularly for those such as women entrepreneurs that are under-represented at such high levels in the equity market.
The top 10 of these high-potential and successful entrepreneurs – ranked by the total amount of investment they've secured for their companies – are profiled below with the names of the others following. 
For full profiles of the 50 women on Beauhurst's website, click the link at the bottom of the article.
1. Addy Loudiadis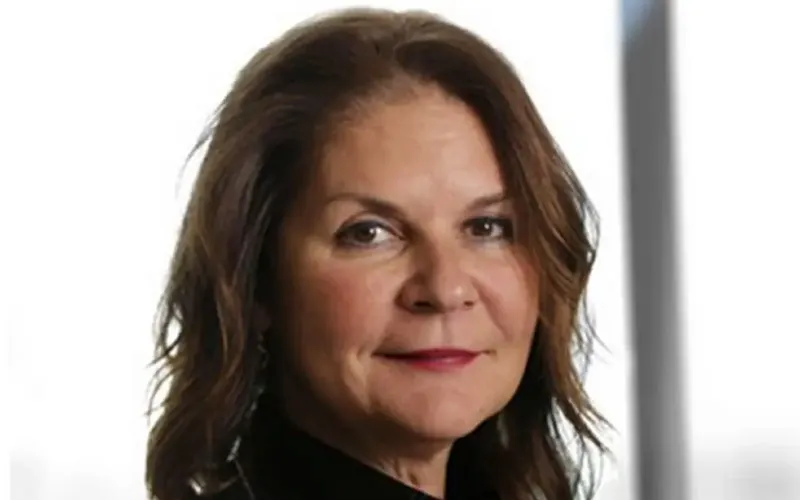 ​​Addy Loudiadis is Rothesay's founder and chief executive officer. Addy established Rothesay in 2007 as a business purpose-built to protect pensions.
Addy was previously a partner of Goldman Sachs and served as the co-head of the investment banking division in Europe. Before moving to investment banking, she was head of European fixed income sales at Goldman Sachs.
Addy sits on the board of the Association of British Insurers.
2. Anne Boden
Anne Boden is the founder and CEO of Starling Bank, a mobile-based regulated bank that allows users to keep better track of their finances. After 30 years at some of the world's biggest financial institutions, she founded Starling "to offer people a fairer, smarter and more human alternative to the banks of the past." Based on her background in computer science, she saw an opportunity for app-based real-time finance management; Starling Bank has been a key player in this space since 2014. 
Starling Bank is one of just six UK unicorn companies (businesses worth more than one billion dollars) to be female-founded. The fintech firm is backed by Fidelity Management & Research Company, Goldman Sachs Growth Equity (GS Growth), and Millennium Management (MLP), among many others. It has raised over £584m so far across eight fundraisings.
3. Chenesai Darcy
As the co-founder and company secretary of Africa Mobile Networks, Chenesai Darcy has been involved in expanding mobile network coverage across Africa for over 10 years. Founded in 2013, AMN develops and maintains infrastructure in rural, remote areas; Darcy is driven by a background in telecommunications. 
Having been recognised in Top 100 Britain's Fastest Growing Businesses in 2018, AMN continues to scale. It now covers 2,000 base stations in 10 countries and holds ambitions to cover almost every country in sub-Saharan Africa. 
AMN has raised over £331m of investment to date, with backing from CDC Group, DEG Invest, Intelsat, Mauritius Commercial Bank, Metier, Minerva Business Angel Network, and Proparco.
4. Eccie Newton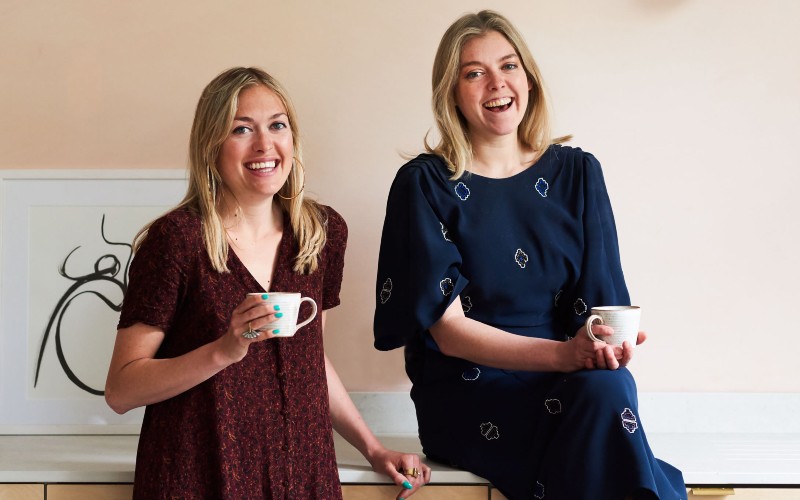 Eccie Newton is co-founder and CEO of Karma Kitchen, a London-based startup which delivers co-working and commercial kitchen spaces to SMEs in the food and drinks industry. Since launching in 2017, Karma Kitchen has raised an impressive £254m in equity investment, across three funding rounds. 
Prior to this, Newton co-founded office lunch delivery service Karma Cans with her sister (Gini) in 2014, a year after graduating from LSE with a Masters in Terrorism & Conflict. After three years, the Newton sisters built on the knowledge they'd gained through Karma Cans to create Karma Kitchen, with both companies led by an all-female team.
5. Gini Newton
Sister to Eccie, Gini Newton is co-founder and chief revenue officer at Karma Kitchen. Before starting Karma Cans and Karma Kitchen, Bristol University graduate Gini worked as the Marketing Director and Sous Chef at London-based pop-up Sustainable Supper, and authored the cookbook 'Raw is More'.
Gini and Eccie's experience in building kitchens for Karma Cans directly impacted Karma Kitchen's mission to provide workspaces that encompass every need of a food and drink business. It is currently funded by Vengrove Real Estate Management and a number of other, undisclosed investors.
6. Guan Dian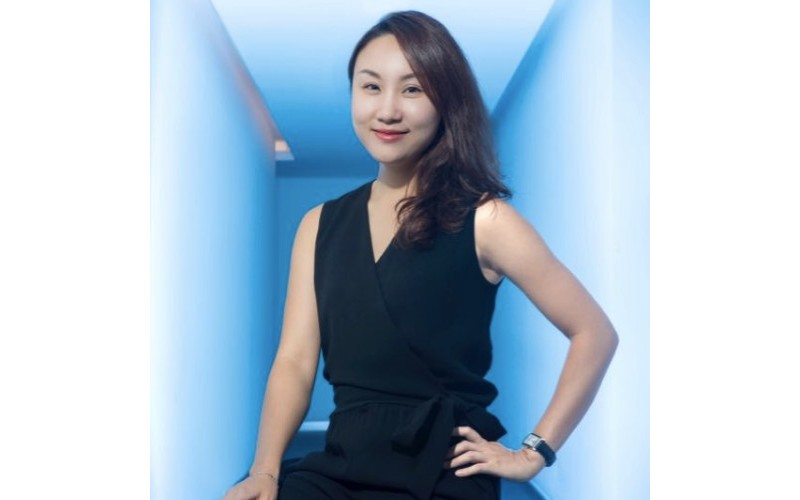 Guan Dian is co-founder and Asia Pacific senior vice president at Patsnap, an AI-driven organisation that allows subscribers to access intellectual property patents in order to analyse trends and drive innovation. Having worked as an analyst at Credit Suisse First Boston and a software engineer at MooWee, Dian has used her background to optimise the software and its journey to market.
Patsnap works by using machine learning to comb through datasets, providing users with only the information they need. This could be patent expiry dates, renewals, licensing or litigation data. 
The company has 10,000+ customers in over 40 countries; this includes heavyweights NASA, IBM, Ferrari and Starbucks. Investors include CITIC Capital, Qualgro VC, Sequoia Capital, Shunwei, Softbank Vision Fund, Summit Partners, Tencent and Vertex Growth. Patsnap has raised over £251m across four fundraisings since its inception in 2007.
7. Kit Kemp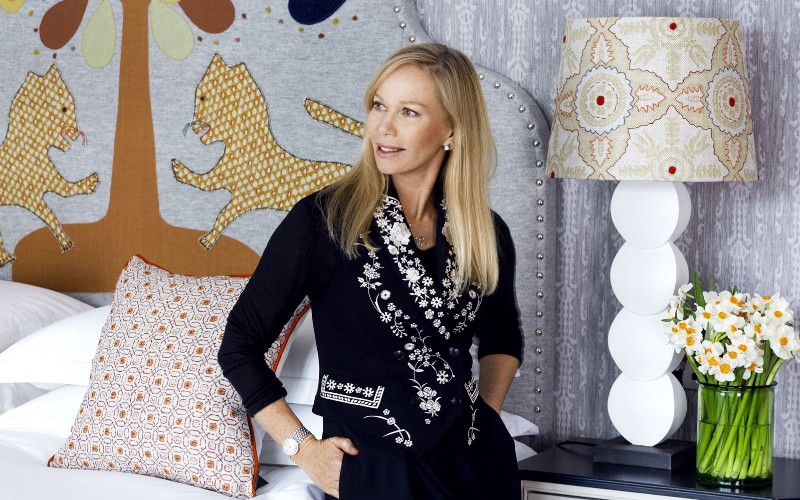 An inspiring woman within the hospitality space, Kit Kemp is the co-founder, owner & creative director of Firmdale Hotels. Having begun her career working for an auctioneer, she closely explored the role furniture can play in interior design; since then, she has developed her reputation as a designer and was recognised by Andrew Martin as Interior Designer of the Year in 2008.
Firmdale Hotels, founded in 1985 by Kemp and her husband, is a boutique chain that is based on the principle that "hotels should be living things not stuffy institutions." Each of the eight hotels, located in London and New York, are designed with their own fresh style. 
The company is backed by Barclays Corporate Banking as well as undisclosed investors. It has raised over £230m across two fundraisings to date. 
8. Giovanna Lombardi
Professor Giovanna Lombardi is a founding expert at Quell Therapeutics. The UCL spinout develops regulatory T cell (Tregs) therapies to address a range of autoimmune and inflammatory diseases, as well as preventing organ transplant rejection. 
Previously based at the Department of Immunology at Hammersmith Hospital and at the University of Rome, Lombardi is now a Professor of Human Transplant Immunology at King's College London. Her healthcare research focuses on transplant rejection and tolerance, as well as the phenotype and function of Treg cells in health and disease. Lombardi was one of six co-founders who helped launch Quell in 2019, in partnership with its leadership team. Since then, Quell has gone on to secure almost £178m in investment, across three funding rounds.
9. Emma Morris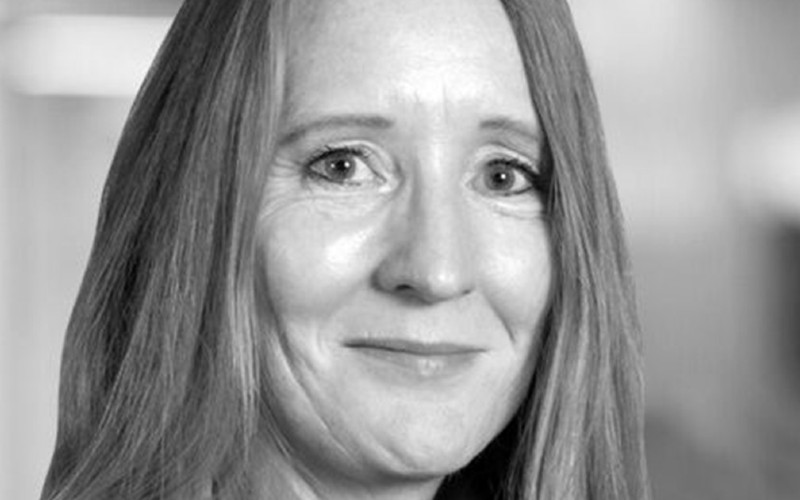 Also a co-founder at Quell, Professor Emma Morris is a Professor of Clinical Cell and Gene Therapy. She is also Director of the UCL Division of Infection & Immunity, and Director of the NIHR UCLH Biomedical Research Centre's Inflammation, Immunity & Immunotherapeutics Programme. 
Morris' research covers new aspects of immune therapies for haematological malignancies and inherited immunodeficiencies. Her expertise has enabled Quell to help bring life-changing treatments to patients. Quell launched with initial backing from Syncona and the UCL Technology Fund (managed by venture capital firm AlbionVC), but now includes Fidelity, Point72 and Tekla Capital Management in its cap table, alongside several other investors.
10. Fiona Canning
Fiona Canning is co-founder and chief product & marketing officer at Pollinate. Founded in 2017, the London-based FinTech develops software to improve merchant acquisition for banks, while providing SMEs with digital tools and insights into their business. 
Having previously worked at big names like Visa, Nectar and Natwest, Canning has used her background in consulting and customer-centric roles to build the consumer engagement programme at Pollinate. During COVID-19, the company has built targeted solutions to help small businesses overcome some of the challenges of the pandemic. 
To date, Pollinate has raised £128m in equity investment, across four funding rounds. Its investors include EFM Asset Management, Insight Partners, Mastercard, Motive Partners, NatWest, National Australia Bank and RBS.
Numbers 11-50
11. Marcia Kilgore – founder, Beauty Pie
12. Alexandra Margolis – co-founder & creative director, carwow
13. Tania Boler – founder and CEO, Elvie
14. Malthilda Strom – co-founder, deputy CEO and director for Africa & Pakistan, BIMA
15. Zohra Slim – co-founder & African chief web officer, InstaDeep
16. Soumaya Hamzaoui – co-founder and COO, RedCloud Technologies
17. Amanada Fielding – director and chair of the scientific advisory board, Beckley Psytech
18. Elaine Warburton OBE – co-founder and non-executive director, QuantuMDx
19. Sunita Arora, executive director and co-founder, The Arora Group
20. Maria Karvela – co-founder and chief scientific officer, DnaNudge
21. Cherry Freeman – founder and non-executive director, LoveCrafts
22. Moira Zituny Bennett – co-founder and wellbeing ambassador, Tevva Motors
23. Victoria Beckham – co-owner and founder, The Beckham Brand
24. Rachael Bashford-Rogers – co-founder, Alchemab
25. Dr. Maria Chatzou Dunford – co-founder and CEO, Lifebit
26. Tugce Bulut – founder and CEO, Streetbees
27. Lourdes Agapito – co-founder, Synthesia
28. Orat Benyamini – co-founder and COO, REKKI
29. Louise Hill – operations director, GoHenry
30. Nancy Butler – co-founder and commercial director, Bank North
31. Saasha Celestial-One – co-founder and COO, OLIO
32. Tessa Clarke – co-founder and CEO, OLIO
33. Professor Dame Carol Robinson, co-founder, OMass Therapeutics
34. Sharon Pursey OBE – co-founder and CEO, SafeToNet Foundation
35. Katherine Mitchell – co-founder and chief revenue officer, MPB
36. Paula Quazi – co-founder, Smol
37. Margaret Randles – co-founder and chief academic officer, Busy Bees Childcare
38. Georgina Nelson – founder and CEO, TruRating
39. Dr Emma Black – co-founder, GB Bank
40. Charlotte Ransom – founder and CEO, Netwealth
41. Nadine Hachach-Haram – founder and CEO, Proximie
42. Amandine Le Pape – co-founder and COO, Element
43. Storme Moore-Thornicroft – co-founder and COO, Emergex Vaccines
44. Dr Heather Fairhead – founder and chief executive, Phico Therapeutics
45. Sara Linse – founder, Wren Therapeutics
46. Dame Jayne-Anne Gadhia – co-founder and executive chair, Snoop
47. Cara Norton – co-founder and head of operations, Snoop
48. Cheryl Williams – co-founder and chief executive, Yorkshire Wildlife Park
49. Lucinda Bruce-Gardyne – founder, Genius
50. Sophie Harrison – co-founder and chief of staff at Panaseer
FOR FULL PROFILES OF THE 50 FEMALE ENTREPRENEURS TO WATCH, CLICK HERE