EdTech
EnviroTech
HealthTech
Manufacturing
MediaTech
MedTech
PropTech
Transport
Young entrepreneurs from around the UK have been recognised for their potential to change the world through technology.
Innovate UK's third annual Young Innovators Awards supports 63 inspiring people aged between 18-30 with a £5,000 grant, one-on-one business coaching and an allowance to cover living costs.
Of those, 27 are developing a tech solution of some type. Read on for profiles of the tech entrepreneurs.
The winners of the coveted awards were selected following the delivery of workshops and business advice to a network of more than 8,000 young people, with hundreds applying for the programme.
Details of all 63 Young Innovators can be found in this brochure. Aspiring young innovators can access support from Innovate UK here. 
Scotland
Michael Bryan – MedTech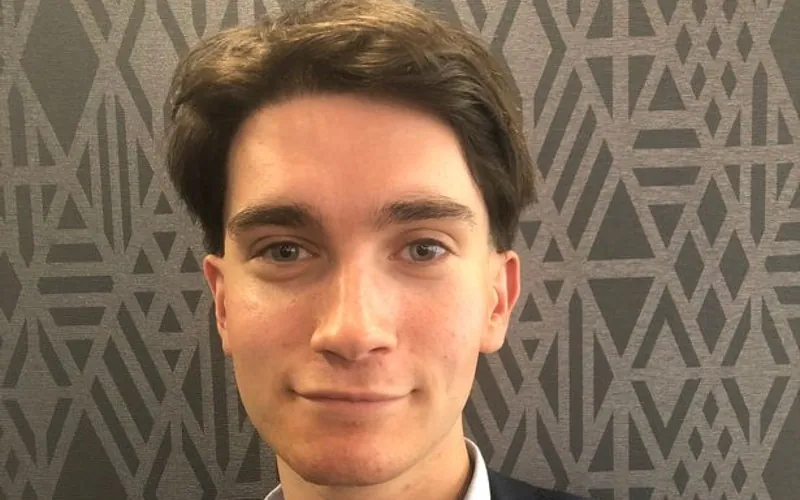 When he was eight, Michael Bryan lost his father to Parkinson's. Later, having developed an interest in BioTechnology, Michael set about creating an app using facial recognition to monitor the disease. Even with support from the National Health Service (NHS), it was hugely time-consuming, taking three years to collect the data required. This is a common stumbling-block for small BioTech firms – one that Michael now aims to help them address through his Lugo product. Lugo will help BioTech clients to gather the data they need. It will work with charities and health organisations to involve and empower patients. In return for sharing data, patients receive a share of client fees, and frequent updates to heighten their sense of ownership in the process. Michael is a medical student at the University of Edinburgh and also a carer for his mother, who has severe rheumatoid arthritis. Joining the Young Innovators programme will allow him to spend at least two days a week focusing on Lugo. "I genuinely believe it will make the difference between a successful business and one regretfully stopped in its tracks," he says.
North East
Charlotte Ripley – EnviroTech
As a threatened species, bees need all the help they can get. Charlotte Ripley's innovation aims to help beekeepers monitor their hives, even from a distance. Charlotte's product, HiveGuard, will notify the keeper wirelessly via a messaging application if there is a potential threat to a hive. Charlotte developed an interest in technology and building things while growing up in Newcastle. She studied electronic and electrical engineering at Nottingham Trent University, where she developed a passion for software development, especially in artificial intelligence and machine learning. The idea for HiveGuard was born as her dissertation project. Charlotte's company, Beespoke Protection, now has a software prototype ready to go.
East of England
Sam Hankin – EdTech
As a computer science teacher, Sam Hankin sees first-hand the rapid adoption of technology in education and its acceleration as a result of the pandemic. Sam's business, Hankin Digital, enables students to keep track of their learning, inside and outside the classroom, while a gamified element allows them to collect digital badges. "Students are now storing lots of their learning evidence digitally. This can be hard for them to manage, and equally hard for teachers to review," Sam explains. He has developed a working prototype of the platform and is now looking to scale it up for schools beyond his own.
Ben Meen – PropTech
Norwich-based Ben Meen believes technology has the power to tackle the challenges faced by post-pandemic society. "Some of the greatest periods of innovation follow times of upheaval," he says. Ben's platform, WorkLocal, aims to address two related issues. It helps home-based workers discover local pubs, bars, and cafes to work from, and facilitates group working and meet-ups – while at the same time allowing venues to attract much-needed customers. "I saw that the hospitality sector was struggling after multiple lockdowns," says Ben. "I also saw that many people whose companies had adopted home working as a long-term measure were struggling with the lack of socialisation and those natural watercooler moments that can't be recreated via video calls." The platform is already live in Norwich and London, with more cities and an Android/iOS app in the pipeline.
Jack Peden – manufacturing
Designing parts for a race-winning car, as part of the Red Bull Racing Formula 1 team, was a thrilling experience for Jack Peden. The aerospace engineering graduate also designed his own rocket engine. But increasingly, Jack found this work was conflicting with another lifelong obsession: his concern for the natural world and sustainability. His business, Druid Technology, combines those two passions. It sets out to make tech chargers obsolete. Druid will create wearable devices that charge themselves by harvesting waste energy, such as body heat. While this type of harvesting isn't new, it has yet to be fully integrated into consumer products. "Having your devices die on you, finding a wall plug and then waiting to charge them up is quite inconvenient when you think about it," says Jack. His idea is now in prototype and he's looking forward to the Young Innovators programme to enable him to find customers and commercialise the product.
George Terry – EnviroTech
Creating a smarter water network is the mission of Vysion Technologies, formed by George Terry. Armed with a Master's in Mechanical Engineering, George combined a keen awareness of sustainability with a fascination for the emerging Internet of Things industry. The result is a device that collects and transmits data from water pipeline networks to track leaks. "With 23% of our drinking water never reaching our taps in the UK, it is crucial that this industry sees significant innovation," he explains. The device is linked to a software program that analyses the data collected, enabling water companies to make critical decisions. Power-saving strategies provide a long battery life, so the product can be used in remote areas without human intervention. Support from the Young Innovators programme will enable George to commercialise the device. He sees potential for Vysion to lead the market in the UK – and then internationally. 
North West
Mohammad Sultan – EdTech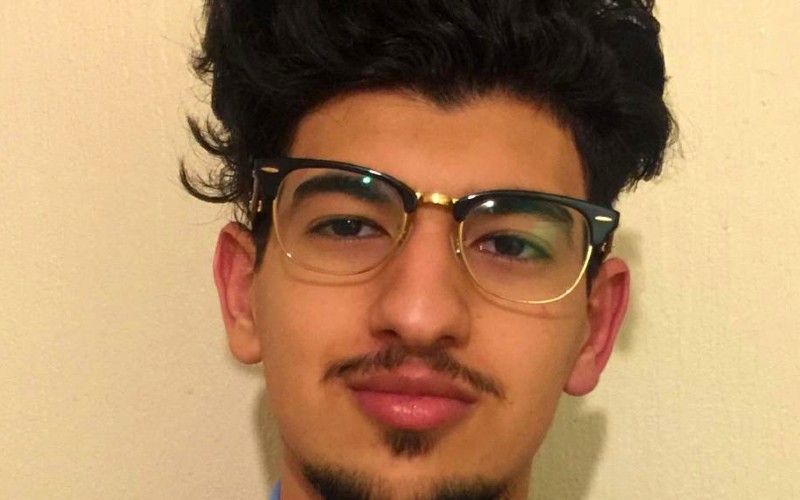 As a tutor in schools, tuition centres, and charities, Mohammad Sultan has had the satisfaction of watching students make learning leaps. However, he is acutely aware that many households can't afford tuition. The pandemic has aggravated educational inequalities: throughout lockdown, over 2 million students in the UK did less than an hour of schoolwork each day. "I am very passionate about helping young students realise the joy of learning and achieve their full potential," Mohammad says. His artificial intelligence-driven learning platform, Edicat, is designed to provide personalised learning to every student. The system makes data-driven recommendations about which concepts each student needs to work on. Learning materials are designed with streaks, reminders, and confidence-boosting messages to keep users motivated. The platform marks answers automatically, saving teachers' time, and provides performance reports to benchmark progress against national learning outcomes.
Yorkshire & Humberside
Adam Derradji – MediaTech
Like many people, Adam Derradji has sometimes found it challenging to manage his use of technology. The former bioengineering student from Leeds set out to study why we get so side-tracked by product hooks, social feedback systems, and infinite scrolling. He discovered that micro-emotions – slight pangs of loneliness or boredom – act as internal triggers to foster tech addictions. Adam's innovation comes at the problem from the opposite perspective: "Instead of getting us hooked on an app or a game, I aim to use UX design and technology to reward us for spending focused time on our goals, help us ignore distractions, and balance our lives. It is a bit of a selfish endeavour – I'm just building something that would have helped me perform better at university." Adam plans to explore early ideas and test them with students, then create more fleshed-out prototypes. The first product will be a mobile app, but he envisages designing further products to reinforce the concept.
West Midlands
Anthony Camu – HealthTech
Anthony Camu is on a mission to reinvent mobility for visually impaired people. The design engineering graduate has always been fascinated by creating tools to make people's lives easier. His business, Theia Guidance Systems, aims to replace the traditional white canes with an intelligent device the size of a TV remote. "There has been very little technological advancement outside of canes because of the inherent complexities of walking on pavements," says Anthony. His device is designed to replicate the functions of a guide dog, such as following paths and avoiding obstacles. It uses a combination of sensors, pathfinding software, and intuitive force-feedback. Anthony was inspired to apply to the Young Innovators programme by a previous winner, Kate Walker, who works with him at Loughborough University's incubator, The Studio. He plans to raise investment through a pre-seed round in early 2022. His ambition is for Theia to reach a £1 billion valuation: "There's no point trying to start a business if you can't aim high!"
Angel White – MediaTech
Final-year business and management student Angel White wants to connect readers with relevant content. Her company, BlogR, is a central platform exclusively for blogs, putting user experience at the forefront. "We have Instagram for photos, TikTok for videos, WhatsApp for messaging, but no go-to platform for bloggers and readers," Angel says. Her website is now live after a soft launch. Angel aims to take the enterprise to the next level with the support of the Young Innovators programme. She applied, she says, because "although I'm studying a business degree, it is not taught with entrepreneurship in mind. I didn't want to limit the project's potential due to my own capabilities".
Wales
Christian Berger – EnviroTech
Growing up in Swansea, Christian Berger spent a lot of time on the coast – swimming, surfing, and foraging the intertidal zone. Now he's devoting his efforts to supporting sustainable coastal businesses in the UK's struggling seaweed farming industry. Seaweed is grown in seas around the world, using no land or fertilisers, and creating jobs for coastal communities. However, the industry has been slow to take off in the UK. Christian discovered that there were no commercial seaweed seed suppliers. He realised this was a way of applying his engineering background to support food security. Christian has developed a modular, semi-automated seaweed hatchery. Run entirely off-grid, it can be deployed in remote areas. His first hatchery, in North Wales, supplied 300m of seeded seaweed line to its first customer in the summer. Christian foresees a future where seaweed is widely used in products such as food feed, fertiliser, and pharmaceuticals. 
Abbie Lawrence – business intelligence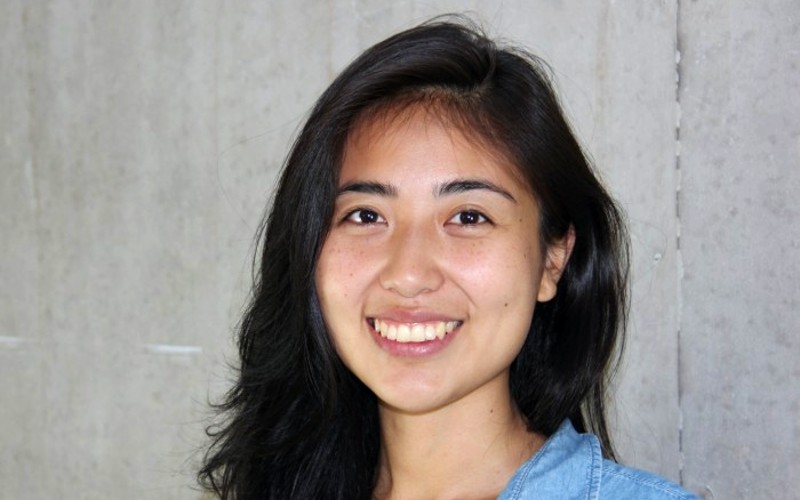 Big corporations invest millions to get an understanding of their customers' purchasing decisions. For other organisations, focus groups and online questionnaires are the standard methods. Abbie Lawrence aims to disrupt the industry by giving corporation-level insights to companies of all sizes, using a simulated environment. Abbie developed, tested, and commercialised her simulated environment during her PhD, which set out to increase sales for small and medium-sized Welsh firms. The simulated environment consists of a large, blacked-out room with a wrap-around screen and soundscape. Lighting, airflow, and temperature can be controlled, and actors and physical props added. The system allows for multiple streams of data to be gathered, underpinned with real-time eye tracking to understand buyer preferences. In the longer term, Abbie aims to establish multiple sites for her business, Consumer Insights Lab, including mobile facilities. She also hopes to develop a patent for consumer insights data collection. 
Matthew Richmond – HealthTech
During lockdown, Matthew Richmond turned to mindfulness apps in search of calm. However, he found the pre-recorded scripts impersonal. Rather than offering focus, they were often distracting. The graduate in financial maths from Cardiff University came up with an idea for a different type of mindfulness app. Measurtation records the user's breathing, and provides analysis of trends in breathing cycles, helping the user understand their meditation. It will be provided through an affordable subscription model. The concept is currently at product development stage, and Matthew is seeking a co-founder to help develop the proprietary software.
London 
Cian Duggan – EnviroTech
As the world's population builds, food security becomes a pressing issue. Cian Duggan's ambition is to help achieve the enhanced food production required, while using less land and resources. The plant scientist has spent seven years at Imperial College London, researching how the plant immune system works and how diseases overcome it. Now he has co-founded a biotech company, Resurrect Bio. It aims to engineer crops that emulate their wild counterparts in defending themselves from disease – reducing yield losses and the need for chemical pesticides. The newly-formed company will research innovations based on breakthroughs from its partners in The Sainsbury Laboratory, Norwich.
Anastasia Georgievskaya – MediaTech
"You don't have to drop out of university or quit your job to start a business," says Anastasia Georgievskaya. She has been kicking her business idea around for years, working on it for a few hours a month, since coming to the UK from her native Russia at 16 to pursue a scientific career. The Young Innovators programme has given her the chance to realise her concept of scent simulation technology. Anastasia's business, Scentient, aims to create a device that emits scents in virtual reality. It would be used to support training of military and emergency personnel. While simulation training already exists, it omits the sense of smell, Anastasia explains: "Smell can either bring useful information or be very distracting – it is important to practise both." Until now, cost has been a barrier, but the award will allow Anastasia to buy the parts and equipment she needs to develop her idea.
Matthew Isaacs – EnviroTech
Matthew Isaacs aims to bring climate transparency to the food sector. The London-based entrepreneur has developed a product that calculates the carbon footprint of food. It allows brands to add carbon labels to their products and menus, and helps consumers make more sustainable food choices. Matthew studied law, but says he found himself wanting to improve the law rather than apply it. He brought this desire for action to his own company, My Emissions. He raised investment from family and friends and built an eight-strong team. The business already works with national companies such as restaurant chain Camile Thai, plant-based fast-food chain Clean Kitchen, and vegan chocolate brand Buttermilk. Matthew hopes joining the Young Innovators programme will help him grow the reach of the business and engage with multiple stakeholders, from consumers to government. 
Liam Murphy – HealthTech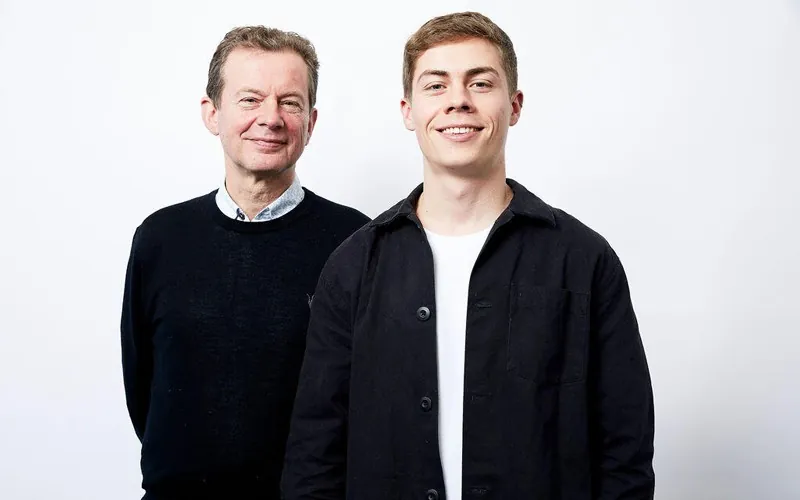 While studying product design in Brighton, Liam Murphy practised mindfulness every day. He felt the benefits and realised the practice would have been invaluable to him when he was younger. That was the trigger for a concept to make mindfulness fun for kids. Liam's product, Stix, is designed to enable children to take control of their mental wellbeing. A screen-free electronic device guides the child through fun activities, giving visual, haptic, and auditory feedback. Progress and rewards can be reviewed on an app, illustrated by an interactive cute 'monster' character. Ten advanced Stix prototypes are being tested by families. Their feedback is providing useful data about how children interact with the product and what features might improve the experience. Liam plans to launch Stix through crowdfunding and sees the Young Innovators programme as an opportunity to gain further support. "Having an Innovation Champion guiding us through 2022 will be extremely valuable," he says.
Maxwell Munford – MedTech
Entrepreneurship is in Maxwell Munford's blood. He grew up in a small Hertfordshire town, where many of his relatives ran their own small businesses. When he was awarded an Arkwright engineering scholarship in sixth form, he began to form a passion for solving real-life problems through science and engineering. Today, his vision is to bring innovation from the lab to the hospital operating room, to help patients with knee replacement surgery. Maxwell's research involved speaking to over 100 patients and more than 60 surgeons around the world. Their "amazing insight and feedback" have informed his prototype implant. "Unfortunately, existing implants haven't really changed in the past 40 years, and contribute to bone loss, implant failure, and later complications," he says. "My patented 3D printed implants have been proven at Imperial College London to address these problems by stimulating long-term bone growth." There are potential benefits for National Health Service (NHS) costs as well as patients' quality of life.
Seyed Nasrollahi – EdTech
Seyed Nasrollahi has three passions. One of them is physics, which he studied at Imperial College and the University of Cambridge. The others are games and machine learning. He has combined all three in the company he founded, Unifiq Games, which is developing a video game with a social purpose. Unifiq's game aims to enhance STEM (science, technology, engineering, and mathematics) learning for young people, and female players in particular. The UK is facing a STEM skills crisis due to under-representation, poor perceptions, lack of interest, and low school attainment. Seyed believes his product can help address the issue. Having heard positive things from previous Young Innovators about the level of support provided by the programme, Seyed hopes his selection will help him achieve his ambition for Unifiq: "to become one of the most innovative game studios in the UK, creating a digital playground based on the laws of physics down to the atom".
Cornelius Palm – MedTech
As a teenager, Cornelius Palm lived with chronic abdominal pain. He is frustrated that other young people continue to suffer as he did. "Chronic pain requires continuous and complex self-management that often fails," he says. "It overwhelms young patients and frustrates doctors." The business Cornelius founded, Happyr Health, aims to change that. The Happyr app offers easy-to-use treatment plans, supports lifestyle changes, and provides tailored behavioural exercises. Migraine is the first condition supported by the app. Cornelius was inspired by his teenage experiences, but he also draws on a wide background in health and entrepreneurship. He worked as a paramedic in Germany for five years, studied entrepreneurship at Cambridge, and gained hands-on experience through one failed venture and then as chief operating offier of a successful high-growth start-up. 
Robert Quinn – MedTech
As a child, Robert Quinn's ambition was to be a successful inventor. Now he's on the verge of achieving it, using skills gained through a PhD in mechanical engineering and an honorary affiliation with the electrical engineering department at Imperial College. Robert is currently working full time on his tech start-up, Makesense Technology, which aims to harness technology to support blind people. His prototype hand-held device is being evaluated in a series of trials with volunteers in collaboration with Bravo Victor, previously Blind Veterans. "Emerging computer vision technology can identify objects and make inferences about environments which, in principle, could benefit blind people," Robert says. "However, existing non-visual interfaces do not adequately communicate useful information derived using this technology. Building on breakthrough research, we have developed a device that is effective at communicating 3D spatial information to blind people."
Amelia Seifalian – MedTech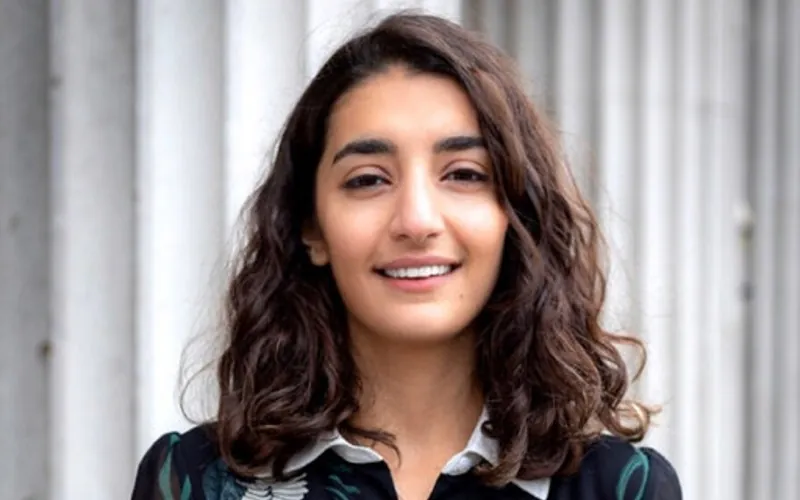 Amelia Seifalian is a junior National Health Service (NHS) doctor with plans to train in obstetrics and gynaecology. Meanwhile, she hopes to revolutionise women's health with her innovation. Pelvic organ prolapse affects half of women worldwide. A previous, unsuccessful treatment using a polypropylene-based mesh resulted in a ban. Amelia is in the early stages of researching a substitute product that would be made using graphene-based nanocomposite material. At the same time, she is proposing stem cell technology to overcome previous issues with the mesh treatment and provide a potential cure for the condition. Amelia already has a track record in the application of nanotechnology in medicine, having published over a dozen papers in the field. Given success with her proposed membrane – named Hastalex – her goal is to go on to develop further products with the potential to revolutionise healthcare.
Rebecca Thompson – TransportTech
Rebecca Thompson caught the travel bug early from her parents. Her dad entered competitions to win trips away, often successfully, and her mum managed to extend work trips, bringing the family along. As an adult, Rebecca has travelled to Southeast Asia, and Central America. But she became increasingly concerned about the environmental effect of her travels and decided to stop flying whenever possible. Her business, Ecosy Travel, is dedicated to helping others travel sustainably as well. The company will be a fully-integrated booking site for environmentally friendly transport and accommodation – starting with UK staycations, then expanding into Europe, and other destinations. Rebecca started working on the idea in 2018 but had to pause her efforts to go back to full-time employment. Joining the Young Innovators programme freed her to dedicate the time to launch the business in earnest. She is particularly keen to learn about financing options and to benefit from training in personal and business branding, media, and PR.
Rui Xu (pictured in main image) – manufacturing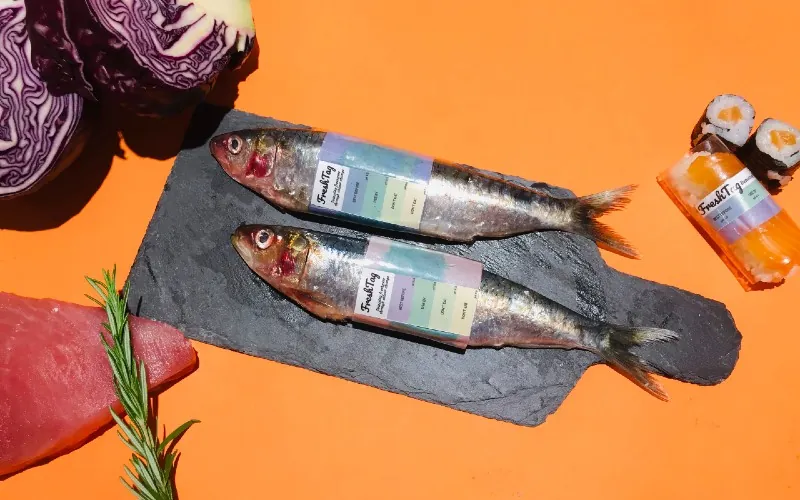 Rui Xu's breakthrough will allow consumers to see at a glance whether the food they buy is safe to eat. Her London-based company, FreshTag, uses a novel pH-sensitive colour coding solution that accurately indicates real-time food freshness. Currently in the early research and development stage, it could be used as biofilm packaging or ink on labelling. A material designer, researcher, and graduate of the Royal College of Art in soft systems, Rui works at the intersection of food science, biology, and materials design. Her innovation has implications for food science and technology, food retailing, and intelligent packaging. It could cut food waste by eliminating the need to rely on arbitrary 'use by' dates.
South East
Ryan Bell – HealthTech
Shortly after Ryan Bell took up a role in the space industry, as an Earth observation engineer, the first lockdown began. The leisure time he would usually have spent socialising, playing football, or going to the gym was suddenly filled by gaming and social media. Alarmed by the effects of this device-oriented lifestyle – stress, low self-esteem, lack of empathy, and loss of focus – Ryan 'unplugged' completely for two weeks and took time to reflect. Ryan's innovation, Tech Balance, is designed to help students understand their relationship with technology and to get their techlife balance right. His educational service is designed for digital natives: "Unlike other companies that see adults try to solve a problem they haven't lived through, Tech Balance is driven by students with first-hand experience of what really works," he explains. Users will take part in cohort-based workshops designed to encourage interaction, collaboration, and the right amount of accountability.
Kieran Witt – PropTech
Kieran Witt works in the financial services industry, where his proudest achievement was launching the UK's first credit card designed for the visually impaired. His own innovation targets a different market: it is a digital service that makes it easier for couples to find their first home. He came up with the idea after experiencing how difficult and time-consuming it was to search for a property online together with his partner. While Kotini is initially focused on couples buying their first home, Kieran believes it could also prove invaluable for people with disabilities to find a property with remote support from family or friends. Ultimately, he hopes it will corner the market for group property searches. Kieran plans to use the Young Innovators programme to deliver a market-ready prototype. He also sees it as a way to give back to people who, like him, are from less well-off backgrounds – he was homeless for some time in his teens and doesn't have a university education. 
South West
Albie Baker-Smith – EnviroTech
Albie Baker-Smith has always loved building things or taking them apart and trying to put them back together. His discovery of building software at the age of 14 added a new dimension. Albie loved being able to create things using only his imagination and an old computer. It was just recently that he realised he could use these skills to help combat climate change. Planting trees is one of the most effective tools to start drawing down CO2  from the atmosphere. "There are so many small pieces of land which aren't currently being used, so I'm developing a software platform to help anyone fight climate change by growing trees on these 'hedges and edges'," Albie explains. His business, CarbonRoots, is currently running a small pilot project in Ghana. It's also talking to UK companies seeking to offset their carbon footprint. 
'I won't apologise for reducing my hours after becoming a mum'